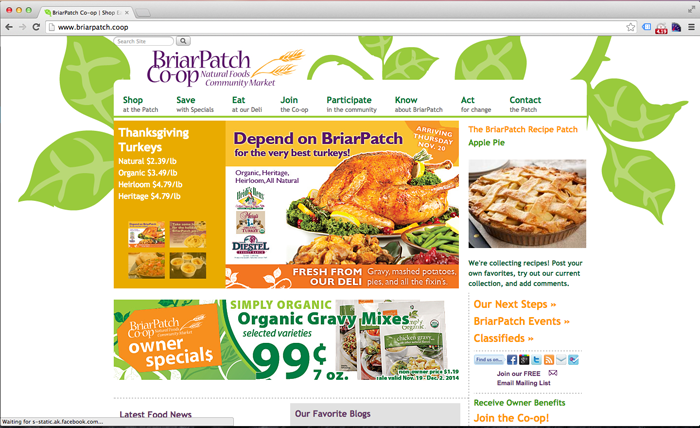 Sherpa is excited to have started working with the BriarPatch Co-op in Grass Valley – supporting their website design and development needs for their wordpress website.
The Briar Patch is known throughout the area for their quality natural and organic foods as well as supporting local farmers by selling their produce wherever possible. If you haven't been to the BriarPatch their entire produce section is centered around local farmers!
We love being able to support a local business that is supporting local farmers and providing healthy food to this Nevada County community.